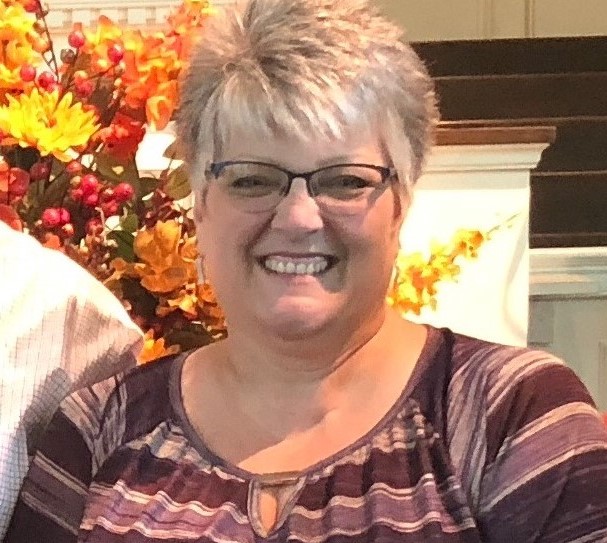 Conversations:
Robin, thanks so much for speaking to Conversations today. I want to start by asking you . . . what is bile duct cancer also called cholangiocarcinoma . . . ?
As many people, don't know much about this type of cancer . . .
Robin Garrett:
Bile duct cancer is a form of cancer in the bile duct of the liver. The bile ducts carry the bile and connect your liver to the gallbladder and small intestines.
Conversations:
Robin, let's backpedal to the beginning.  How did you feel? How did this manifest itself?  How did it present?  You went into the doctor because . . . . ?
Robin Garrett:
Well, actually I felt fine! Now that I look back, I realize I was more tired than usual, but at the time, I just thought it was my age. I have always gone for my yearly physical and in 2016 my blood work showed my liver enzymes were elevated. I was on a statin for cholesterol so my physician just thought maybe that was the reason for the elevation. No one seemed to be too concerned so neither was I! Then in 2017, I went in again for my yearly physical, and my liver enzymes were still elevated. This time, my physician had an intern working in the office and he seemed a little concerned. He asked me to come back in 3 months for more blood work without taking the cholesterol medication. So I stopped the statin and went back in for more blood work. I called for the results and was told they were still elevated. That concerned me at this point because I knew the intern was concerned enough to do more blood work….So I called my daughter, Anna Hundley, who is a RN and discussed my liver enzyme numbers with her. She said, "Mom, you need to tell them to get a picture of your liver!!" So I called my physician and they ordered an ultrasound. This was in July 2017. I was working about an hour from home and my doctor called me…She believed it was cancer. She didn't know what kind or where it had originated but that I needed more testing asap. So that is how it all started….
Conversations:
And what was your reaction when she dropped this bomb on you, "I think it's cancer?"   Had you heard of bile duct cancer before?  How was your head spinning?
Robin Garrett:
Oh my goodness!! I was blown away!! I was numb! Cancer did not run in my family,  we all have heart disease, not cancer!!! I just could not believe it…I remember needing to tell someone, anyone and everyone up front was on the phone so I went to the back and the first person I saw was my friend Jeff…He said "are you ok?" I said "No, my doctor just told me I have cancer in my liver!!" At this point, I just thought it was cancer in my liver. I had never heard of bile duct cancer or any other kind of cancer in the liver, just liver cancer. Then I had to drive home…..I could hardly breathe!!!
Conversations:
It is shocking news that would startle anyone . . . and liver cancer (for those that don't know) is not one that anyone wants to hear . . . all the GI cancer from stomach, liver, pancreatic tend to be diagnosed very late . . .  let's pick up from there . . . were you initially told it was bile duct cancer . . . how did the conversation progress from liver cancer to bile duct cancer . . . and what if anything did that mean to you when you found out? How was that explained to you?
Robin Garrett:
After the initial cancer diagnosis, I was sent to have an MRI. The MRI results showed that it WASN'T cancer but a fatty tumor. So I was referred to a liver doctor who read the MRI results and agreed that it was a tumor, but that we would keep a close watch on it. So I had another MRI  three months later, so by now it's November 2017.  That MRI revealed that the tumor had not changed in size, but the way it looked had changed and that it was definitely some form of cancer. Still, bile duct was not mentioned,  but the testing began in full force, I had to have an endoscopy, colonoscopy, CT scans, PET scans, blood work and a biopsy.  They determined I didn't have cancer ANYWHERE else in my body, only in my liver. That is when I first heard bile duct cancer. All I remember is that it was cancer of the bile duct in the liver. Liver cancer was an instant death sentence to me, at the time, no matter where is was within the liver. My oncology team was wonderful, patient and very informative. But I was in such a state of shock, I really don't remember how it was explained to me. I just knew I had liver cancer.
Conversations:
Thanks for this detail. It's very helpful, Robin.  Now, that it's determined that you have bile duct cancer that has not yet spread.   I understand there then three sub types of bile duct cancer  . . . can you explain which one you have? And how they differ in manifestation?  Progression? Treatment, etc.
Robin Garrett:
I had ICC or intrahepatic cholangiocarcinoma.  This cancer develops in the cells in the small bile ducts and is more common in men than women.  It usually affects those between 50-70 years old, I am female and was 52 years old.  The other types of bile duct cancers are perihilar bile duct cancer, which starts in the bile ducts that are exiting the liver, and distal bile duct cancer, which are closer to the small intestines. I am not sure about the treatment for the other two cancers, but my only option for treatment, if I chose to take treatment, was to have a liver resection to remove the cancer.
Conversations:
You successfully had that liver section and then moved to some maintenance level treatment?    And you're one of the lucky ones . . . ?
Robin Garrett:
Oh I am blessed beyond measure! The surgery went great!!! I did choose to take Xeloda for 6 months after the surgery. That was the only chemo option available for ICC per my oncologist. It was Xeloda or nothing. I stayed tired for a while and some nausea but no hair loss, no sickness, I am just so blessed!!
Conversations:
You are . . . I want to conclude, Robin by asking you about your work .. .  you're in health care? How does this experience inform what you do? Passion for your work? Empathy towards others?
You have a such a wonderful spirit about you . . .
Robin Garrett:
Yes, sir. I work for Medi Home Care and we provide medical equipment for our patients, including Hospice patients…When I heard my diagnosis, I couldn't help but think of going Hospice and dying! It's natural and an I know where I am going when I die, but God has more for me to do here, and I am able to do that "more" in my work with our patients. I have such pain in my heart towards those struggling with any health issue, but cancer just pulls at me…..I share my story with every patient/family/caregiver I can because I want them to know, cancer does not have the final say, God does!!! I want people to know there is HOPE in HIM! I am sometimes able to volunteer at our local hospital in the oncology department, there I share my story! Until my diagnosis, I thought to hear the "C" word was the worst thing you could hear. I have learned, there is much worse things in life than cancer. I have learned you have to lean on our Heavenly Father to give you peace and comfort to make it through! I thank God for my daughter encouraging me to get a picture of my liver, and I thank God for healing me! Thank you for this opportunity!
Conversations:
So gracefully and powerfully stated. Thanks for speaking with Conversations, Robin!