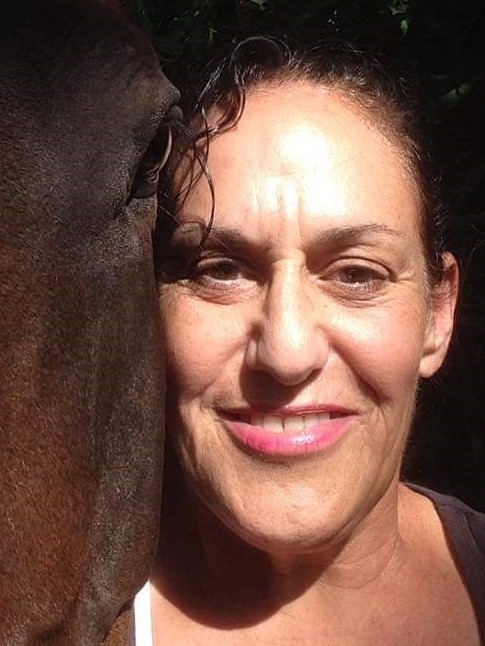 Conversations:
Elisa, thanks for talking to Conversations today. You have a very interesting and diverse story of conditions and diseases. Can you lead us through some summary of what you've been battling over the years?
Elisa Denaburg:
Yes, the main issue was my thyroid. I had a misdiagnosis for over 5 years, which, was my thyroid, but was diagnosed as severe depression I was severely hypothyroid when it was finally diagnosed. I was heading into a myxodema coma. I have a brain injury from it. And, suffer from severe major recurrent depression. It is 23 years later, and I still suffer from the severe depression.
In addition to that, some how I have gotten a lung disease called Mycobacterium asiaticum. It is extremely rare. I am doing great and use essential oils to treat my lungs.
The lung condition is treated by the same drugs as Mycobacterium Avium. These drugs would have a major negative effect on my kidneys, liver, and possibly more. On that note, taking the drugs was out of the question. It came to me that I should treat my lungs with essential oils.
I began reading and then applied my knowledge to a treatment plan. I manage the plan. My pulmonologist is THRILLED with my results. He is all for it.
At one point, I was applying to JEWISH NATIONAL HEALTH in Denver, CO to be seen by their doctors. I could not imagine doing their drug therapy program. I truly thought it would kill me.
Once I began the essential oils, my cough went away, and
Conversations:
It sounds like quite a battle . . . now, Elisa, have you been on meds? In therapy for the depression over the years?
Elisa Denaburg:
I began slowly to get better. My pulmonologist is thrilled with my progress. My infectious disease Dr. Told me to come back when I'm ill.
For treatment of my lungs, the oils used are CLOVE, OREGANO, ROSEMARY, THYME, BREATHE and ON GUARD. They are used in the diffuser at one time. The aroma is inhaled and for a few times, it is held in my lungs to deeply treat them.
Now, regarding my poor thyroid situation, which causes me such severe depression, essential oils are also beneficial. The one I use are frankencense, some combinations of oils which are called balance, elevation, stronger. Recently, there are a few new blends produced that are very good. Align, Arise, strength, calm are new on my list. It seems they are very effective.
Conversations:
Let's pick up with the depression then turn to the NTM lung issue.
Elisa Denaburg:
Ok.
Conversations:
For these years battling depression . . . what types of treatment have you been on? I know some / many people can be treatment resistant for depression . . .
Elisa Denaburg:
My treatment for depression has been with medicine in the form of pills, not any other form. Its began with very basic meds. It quickly became 3 meds at the following levels; 450 mg / day, 450 mg/ day, max level/ day. The two drugs at 450 mg/day were 1.5 x max dosage. For 15- 20 years my life of depression was managed by such high doses. It began to effect my liver, and a combination of meds effected my kidneys. Suddenly, I became a chronic kidney disease patient. CHRONIC RENAL DISEASE STAGE III.
CRD III is not a good place to be. Very little choice of food.
To eat.
Conversations:
And what variances of effectiveness did you have over that 20 year period? Did you have periods where you felt they were very effective? Note there are a lot of different meds for depression and they have evolved significantly over the last 20 years. But that said, their impact on individuals can be extremely variant.
Elisa Denaburg:
Yes, for 9 years they worked. Suddenly, I was severely depressed on meds not working. – (slept 5 days, ended up admitted to mental health floor for in patient treatment. )
We added a med. It worked for the next 10 years. In addition to the other two meds. All meds were max level of 1.5 x max dosage.
The most stressful time when the meds were not working, was the next 5 years. I added essential oils bc the American meds were not working.
Conversations:
And are using essential oils in combination with meds now?
Elisa Denaburg:
It has taken 5 years of different meds to get my depression under control again. In addition, my thyroid levels were unstable. This caused more depression.
I am using the essential oils in combination with the medicine. I described the effects one of the oils to my doctor and HIS JAW DROPPED!!
It was from then on, that my doctor approved of my use of the essential oils. I was going to use them anyway, but at least he had a better understanding.
Conversations:
Can you describe the impact you think these essential oils are having on your depression? Is it spiritual, meditative, physical? How would you articulate it?
Elisa Denaburg:
The effect the essential oils are on my depression are highly effective. They have to be used every 3-4 hours though. It's worth it to me. If I feel myself slipping, I know what to do. Each oil has different effects. Once you learn what you need, you develop your own "recipe ". I try to stay consistent.
These oils are quite powerful. Once I took 2 drops of Frankincense and applied it to my neck on the back.
Conversations:
But going back to my question – what is effective about them? It's a spiritual element? How are they "working" for you? They're making you less depressed because they are getting you to relax . . . to push through the fog of depression?
Elisa Denaburg:
Before I knew it, my brain was racing. Thought after thought. I couldn't control my brain. After a few min. It subsided. I didnt sleep for two days!! On 2 drops!
Conversations:
And you feel that it is the oils that got to "control" your brain . . .?
In conjunction with your meds as some strong supplement . . . some boost . . . ?
Elisa Denaburg:
Yes, it was the Frankincense. So powerful.
Ok, the worst time for me is in the am when i wake up. So, in order to get going, I have to do elevation, align, stronger, oils with an uplifting effect. It might take me a few hours to get going
I don't pressure myself when I'm in that low point area in the morning. I know by noon, I will become more effective and productive.
The oils that seem to add a spiritual lift to them are the calming oils, such as; serenity, Roman Chamomile, lavender.
Yes, some oils do work in conjunction with my meds. Frankincense is one of them. It is a good antidepressant.
Conversations:
You're using a cocktail of six or seven oils every morning to help with the depression? What you call: elevation, align, stronger as well as Chamomille and lavender and all through a diffuser? Is that right?
Elisa Denaburg:
Yes, through a diffuser AND topically. there are several places to put the oils topically. The most effective place is the balls of your feet. They have the largest amount of pores and absorb the oils the best.
Conversations:
And you've designed this oils therapy yourself? Trial and error? What resources, if any, do you consult?
Elisa Denaburg:
Aromatic ally you can either use a diffuser OR put on your hands, rub them together and smell the scent.
Ok, the oils I use for my lungs have been uniquely made up by myself, but, I READ ALOT. So, the cocktail contains oils against bacterium, fungus, viruses, oils that increase lung function and respiratory drive. Also, one oil is good for the immune system.
Conversations:
Yes but to be clear, you have a background in pulmonary science. Let's talk about your education and your career there and how it's influenced your understanding here.
You have strong science background that must be emphasized.
Elisa Denaburg:
By putting these together in a diffuser, one drop of each oil, I could treat a variant of issues for my lungs. I'm very Grateful that I have been led to this path. As, the American medicines would kill me. It's been 3 years with my lung disease. 95% of the people die before 2 years.
Conversations:
Can you talk about your education and career in cardio pulmonary, Elisa?
Elisa Denaburg:
My education: yes.
In fourth grade, I drew a large diagram of the heart and lungs. It was a free choice as to what you wanted to display. ~ 14 years later, I was operating the heart lung machine during open heart surgery. I went to school in Boston. It was a great place to learn.
My undergrad was a double BS in Microbiology and Biochemistry.
Having this knowledge has been tremendous in my survival of both my thyroid with depression and even more so with the MYCOBACTERIUM Asiaticum.
I am so blessed to have the education and love for medicine when I have such issues as depression and lung disease.
Conversations:
I think it's important. Let's talk about your first career before you got really sick . . .
Elisa Denaburg:
Ok, at the young age of 25, I had my first patient on the bypass machine, this is in the cardiovascular surgery arena. From Boston, Tufts New England Medical Center, to Springfield, MA at BAYSTATE MED CENTER, to Birmingham, AL, then to Montgomery, AL and my final job at the VAMC in Augusta, GA as Chief perfusionist.
Because my health took me out of medicine
Conversations:
For those that don't know, can you define the role of a perfusionist?
Elisa Denaburg:
Yes, it is a well hidden field. Most people would not have any reason to know what a perfusionist is and does. Basically, a perfusionist is a highly trained person who operates the heart lung machine during open heart surgery. It is a very intense and stressful field. I have been told that it is comparable to the type of job as an air traffic controller. One is doing at least 10-15 things at the same time. Concentration is a characteristic one must have.
And, my recovery time took over 15 years, I had to be able to do something
Conversations:
Yes, it's a crucial . . . life saving . . . .life affirming position . . . . congrats to you to being integral to such a life defining procedure.
Elisa Denaburg:
Many years ago, my mom taught me how to sew. In elementary school, I made my own clothes. And have continued to sew my whole life.
I live in a horse town, Aiken, SC.
THANK YOU!
Conversations:
Before we talk about what you are doing now . . . and we will conclude with that.
I want to back up a bit.
Elisa Denaburg:
Ok.
Conversations:
For the depression, are you also working with a therapist, psychologist .. . some people might call "talk therapy?" I ask b/c I think its important that readers understand the different element of your treatment.
Elisa Denaburg:
I am treated by a psychiatrist.
Conversations:
Yes . . .and for readers, this is considered the gold standard for severe depression – both meds and "talk therapy" . . . which Elisa has added a third pillars with her essential oils . . . . to be clear, she is NOT just working with oils in lieu of traditional therapies but boosting them with holistics or alternative therapies.
Elisa Denaburg:
Exactly.
Conversations:
For the lung disease . . . the NTM, for now, you're foregoing the antibiotic treatment and have managed to feel much better with your essential oils therapy but you are still being monitored by your pulmonologist to see how you progress?
Elisa Denaburg:
Yes, as a matter of fact, I saw him today. My lungs are clear, and doing very well. Occasionally, I am short of breath when I walk fast.
My pulmonologist is thrilled with my situation using the essential oils.
Conversations:
That's encouraging to hear. Conversations readers should know that certain NTM diseases like MAC ( which Elisa doesn't have. She has a different NTM) are treated with a trio of antibiotics known as the big 3 for 18 months or more. But MAC is never really cured and it can and does come back. Some people like Elisa are considered "watch and wait" where there disease progression is monitored before such treatment is commenced.
Conversations:
Now I want to conclude with what you're doing now, Elisa! I know you've moved into a creative endeavor. Tell us more about what you're doing and how got into this.
Elisa Denaburg:
Ok, it started of by just cleaning bridles, halters, and saddles. Then, I fixed a horse blanket. It was easy and came very natural to me. Somehow, I knew how to repair horse blankets. From my first customer in 2012 until now, I am busy washing horse blankets, waterproofing them and repairing them. I move a bit slower than others, due to my illness. However, I just go my own pace.
Conversations:
How do you pick up clients? How do people find you given what a niche you have?
People mail the blankets to you and you mail them back? Or is it all manual exchange?
Elisa Denaburg:
It is word of mouth mainly. There is a national horse magazine, The Aiken Horse, that I advertise in. And, after time, people just get to know you.
Yes, I mail blankets back to clients from all over.
My business is adding a division. It is making custom horse coolers which are like cooling blankets after a race . .  . or workout.
Conversations:
How can people find you, Elisa? Do you have a website? A business email you can share?
Elisa Denaburg:
Sure!! Aikenhorseblanketcouture.com, elisa@aikenhorseblanketcouture.com.com
Conversations:
Elisa, thanks for speaking with Conversations today!