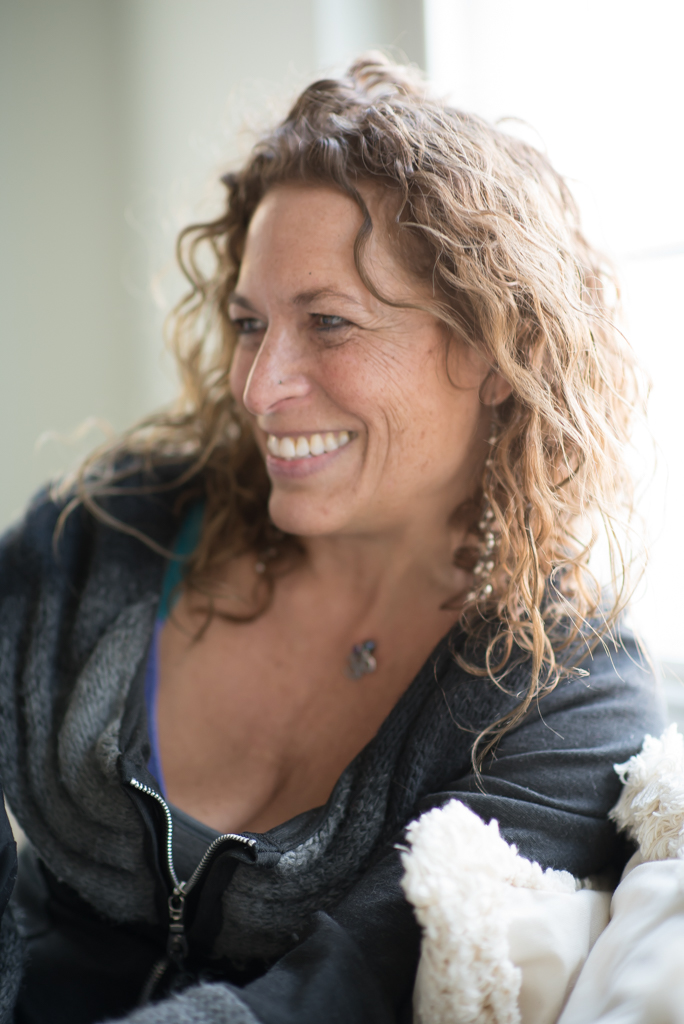 Conversations:
Ivy, hi. Thanks for talking to CONVERSATIONS today. Tell us what ITP is as likely few people have heard of it or know much about it.
Ivy Dash:
ITP stands for
Immune Thrombocytopenic Purpura. In essence, it's that your body is destroying your platelets. Platelets are used for clotting.
A normal platelet count is somewhere between 150,000 to 400,000. When you have ITP your platelet count can go down to below 30,000 which starts to get dangerous.
Conversations :
And how old were you when you were diagnosed? How were you feeling? Presenting at the time?
Ivy Dash:
Well, my ITP is actually a secondary condition. I was first diagnosed with CLL – Chronic Lymphocytic Leukemia. CLL is a cancer where your bone marrow makes too many lymphocytes. In rare cases (about 5% of CLL cases), the CLL creates the autoimmune disease ITP.
Conversations:
Interesting. I think of that ITP research Find A Cure Panel did, you were the only one who had CLL first.  Is your CLL, watch and wait or have you been treated for that also?
Ivy Dash:
I was diagnosed with CLL in 2013. I was 50 years old. In looking back, I never had any CLL symptoms. I was watch and wait for about 6 months, I believe. I was getting CBC's every month, watching my WBC count go up, my lymphocyte count go up, and my platelet count go down. Then one day after a trip, my platelet count was down to 7,000 (extremely dangerous). That was when they started treatments.
Conversations:
Started treatment for the ITP?
Ivy:
Well, it was kind of both. We first started with prednisone, which is used for both CLL & ITP. That only worked superficially, so when I went off the prednisone, my platelets dropped. Then we decided to treat with prednisone combined with Rituxan. I had 4 treatments once a week for 4 weeks. That seemed to work for a month or so. Eventually, we figured out that the Rituxan was doing the trick and was holding me for a month. My CLL was not really getting treated, but the platelet count was holding. We wound up putting me on a maintenance plan so to speak, Rituxan every other month. That lasted about a year or so.
Conversations:
Some people struggle with prednisone and it can have very negative side effects for some . . .
Ivy:
Oh yes, I hated prednisone. I gained weight and was extremely moody and famished all the time. Not one of my favorite pharmaceuticals.
Conversations:
I understand. Many (but not all) have that reaction.
Do you see a hem-onc for both? Or do you have an onc and a separate hemotologist?
Ivy Dash:
My team is a team of hem-onc at Hackensack University Medical Center. And I am also now seeing a hematology / blood disorder specialist at University of Pennsylvania.
Conversations:
Specialists are so crucial. How did you land at UPENN? Do you feel like maybe you should have seen a specialist earlier? I ask because this is so important to receive optimal care and treatment.
Ivy Dash:
Well, I'm a bit of a puzzle with some missing pieces at the moment.
Conversations:
Is that scary? How do you fight freaking out?
Ivy:
Let me first explain how I got to where I am now.
I moved back to NJ in 2017. That's when I started with the team at HUMC. My doctor, did not think taking Rituxan every other month was a good idea, so we started from scratch. It took about 6 months for my WBC & lymphocyte count to go sky high and my platelets to drop through the floor. We decided to treat with Venetoclex.  Venetoclex is a great pharmaceutical that actually kills the CLL cells. It has been tested that when you take Venetoclex for a 2 year period, there will be no trace of the CLL and a possibility of a 10 year remission.
But 5 months into the treatment, my platelets dropped through the floor again, and I was taken off the Venetoclex. A bone marrow biopsy showed that my CLL was less than 1% in my body, but my platelets just won't stay up. I was getting 2 bags of platelet transfusions twice a week – every Monday & every Friday.
We tried NPLATE injections to the maximum dose, that didn't help. I went to a CLL specialist at Sloan Kettering. My only viable option was a splenectomy. My spleen was not enlarged at all, but we were out of options.
The splenectomy kept my platelets up for a month or so, then they started to slowly drop. We tried NPLATE injections again, thinking that now that I don't have my spleen, maybe it will work, but still, no. The next treatment plan was Promacta. I have now been on Promacta for about 2 months. My platelets are now lasting me about 10 days (that's way better than 3 days…)
You asked me about how I got to the specialist at UPenn.
Someone told me about PDSA, the Platelet Disorder Support Association (https://pdsa.org/). PDSA hooked me up with someone with ITP and she told me about the doctors at UPenn. My doctors at HUMC were all for another opinion because they were puzzled.
Conversations:
PDSA has some mentoring program and she recommended UPENN. That is helpful resource. Do you want to say who you see at UPENN?
Ivy Dash:
My doctor at UPenn is Dr. Andrew Dancis. I'm actually scheduled to see him tomorrow. He's going to do another bone marrow biopsy (my 4th). He is also quite puzzled as to why the ITP has not subsided since the CLL is so little in my body.
Conversations:
Maybe it's not related to the CLL? But some "coincidence"? Or maybe some amplification?
Ivy Dash:
Dr. Dancis said is speaking to his colleagues about my case and would like to present it, since I am a rare case with no answers at the moment.
I am not presenting as a typical ITP patient either…
Conversations:
Ivy, I know you're a professional photographer.
Ivy Dash:
Yes!
Conversations:
How has your art/photography informed your battle and how has your battle informed your photography? You seem so well connected to your subjects.
Can you share your website so CONVERSATIONS readers can find you?
Ivy Dash:
I figured out a long time ago that life is very short. The energy you present introduces you before you even speak. I think I have a positive energy that exudes from me and my clients sense it from the minute they meet me.
Conversations:
That's beautifully stated.
Ivy Dash:
I'd love to share my website: https://www.ivydashphotography.com/
Conversations:
Thanks so much for speaking to us today, Ivy.
Ivy Dash:
Thank you! I hope my information helps other people reading this