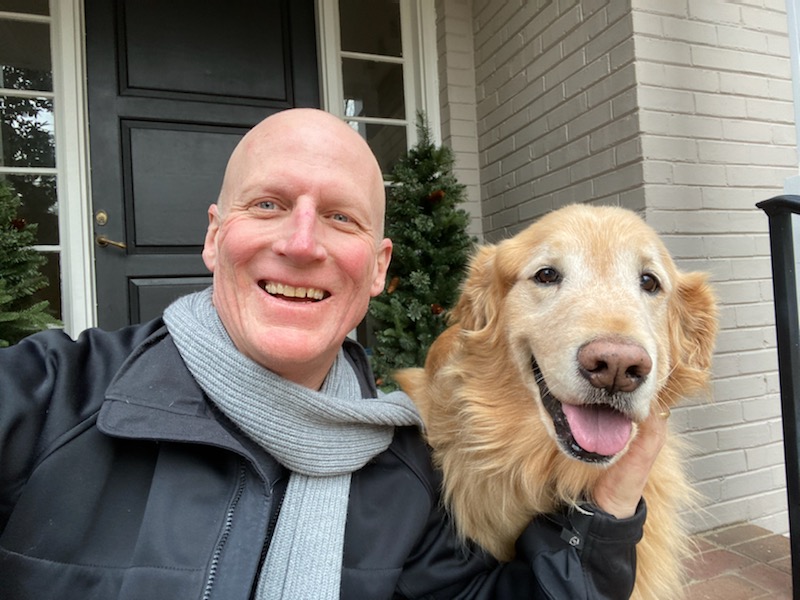 Conversations
I'm here with my old friend, Greg Flanagan Flanagan. Hoss, thanks for talking to Conversations today. You recently battled Hodgkins Lymphoma . . . there are 40 to 50 leukemias and lymphomas. What is Hodgkins Lymphoma (HL) and how does it differ from Non Hodgkins Lymphoma (NHL)?
Greg Flanagan
Hey Hoss, thanks for giving me the opportunity to talk about my cancer. Hodgkin Lymphoma is a particular type of lymphoma which is named after the researcher who identified the unique cell structure of the disease. The cancer effects a certain type of white blood cells called lymphocytes.
Conversations
And how does it differ from NHL?
Greg Flanagan
All lymphoma cancers are caused by mutations in lymphocytes. The primary difference between these two categories of lymphatic cancer is the type of lymphocyte that is affected. … Non-Hodgkin lymphoma may arise in lymph nodes anywhere in the body, whereas Hodgkin lymphoma typically begins in the upper body, such as the neck, chest or armpit. My cancer started in my mediastinal (chest) cavity. Lots of lymph nodes in the chest.
Conversations
To that point, I know, you, like many had trouble getting a diagnosis. Take us back BEFORE you finally got a diagnosis. How were you feeling? What symptoms did you have? How long was it before getting a diagnosis? Which of course is crucial to then move into treatment . . .
Greg Flanagan
Looking back, it is now obvious that I had cancer for about a year and half before I finally was diagnosed. Initially, my only symptom was itching. The itch started on my extremities in July 2018. I was diagnosed in October 2019. As the disease progressed in my body, I started getting other classic symptoms, including fatigue, weight loss and night sweats.
Conversations
It's very scary to me that you had this for 1.5 years without getting a diagnosis. But as said, this is sadly very common. You finally get a diagnosis, and it was your PCP that finally dxd you with HL? He shows you a scan and your lung and chest is riddled with cancer. Stage 4 cancer? What is going through your mind when you looked at that scan?
And hear stage 4?
Greg Flanagan
Ironically, I felt a little relieved when I got the news. At least we understood what the hell was going on. Up to that point in time, I had been to 21 doctor visits (5 different doctors, including my PCP, dermatology, allergy, neurology, and rheumatology). Plus, I called every physician friend I knew to discuss. No one figured it out. We were chasing a neuropathy diagnosis. Finally, I went back to my PCP (visit #22) and he did a chest X-ray because of a chronic cough caused by the tumors in my chest. My blood work was mostly normal.
When I heard Stage 4, I decided it was time to dig deep and get to work.
Kinda scared me, of course.
Conversations
Of course. I had mentioned this to you before but it's very disconcerting to me that when I google: disease/itching/fatigue/weight loss. One disease comes up: Lymphoma . . . so when I hear 5 different doctors . . .
But I'm glad, you were finally diagnosed.
You then started chemo the next week? Tell us about that experience. Which chemo were you on? What were you doctors telling you about your prognosis?
Greg Flanagan
From diagnosis to start of chemo was about 10 days. My PCP referred me to Dr. Ian Flinn at Tennessee Oncology at the Sarah Cannon Cancer Center in Nashville. I'm lucky to live here with such great healthcare services. Dr. Flinn is one of the country's top Hematologists. He explained all of my options and put me on a modified ABVD treatment. ABVD treatment has been around for a long time for Hodgkin. The recent advancements in chemotherapy allows us to take out the "B" (Bleomycin) and add a new monoclonal antibody called Adcetris. I called it the "smart bomb" for killing Hodgkin.
Conversations
And you just recently completed chemo and had a post chemo scan, tell us how that went and your reaction to it?
Greg Flanagan
I had a PET scan 3 weeks after my final (12th) treatment. 6 months of chemo is grueling, so I was ready to be done. The PET scan shows active cancer cells in the body. My scan showed "all clear". I was expecting it because my mid-treatment scan showed great progress. We had a big celebration (well, as much as we could given COVID19 quarantine).
Conversations
That's a blessing. Thanks for sharing that fabulous news.
I know you have had fantastic support from your wonderful wife, Kendall and your two boys. Tell Conversation show important caregivers and families are to you in fighting cancer.
Greg Flanagan
Its very important to have a strong support system. My wife was incredible in every aspect. She took me to every appointment (about 50 total). She was basically a single mom for 6 months. My boys were scared about their dad, but also showed strength and love. Our friends and family (near and far) were important emotionally, spiritually and of course kept us fed for the duration.
Conversations
I know you recently returned to work so I want to let you go get'em but thanks for talking to Conversations today. Continued prayers to you, Kendall and your boys.