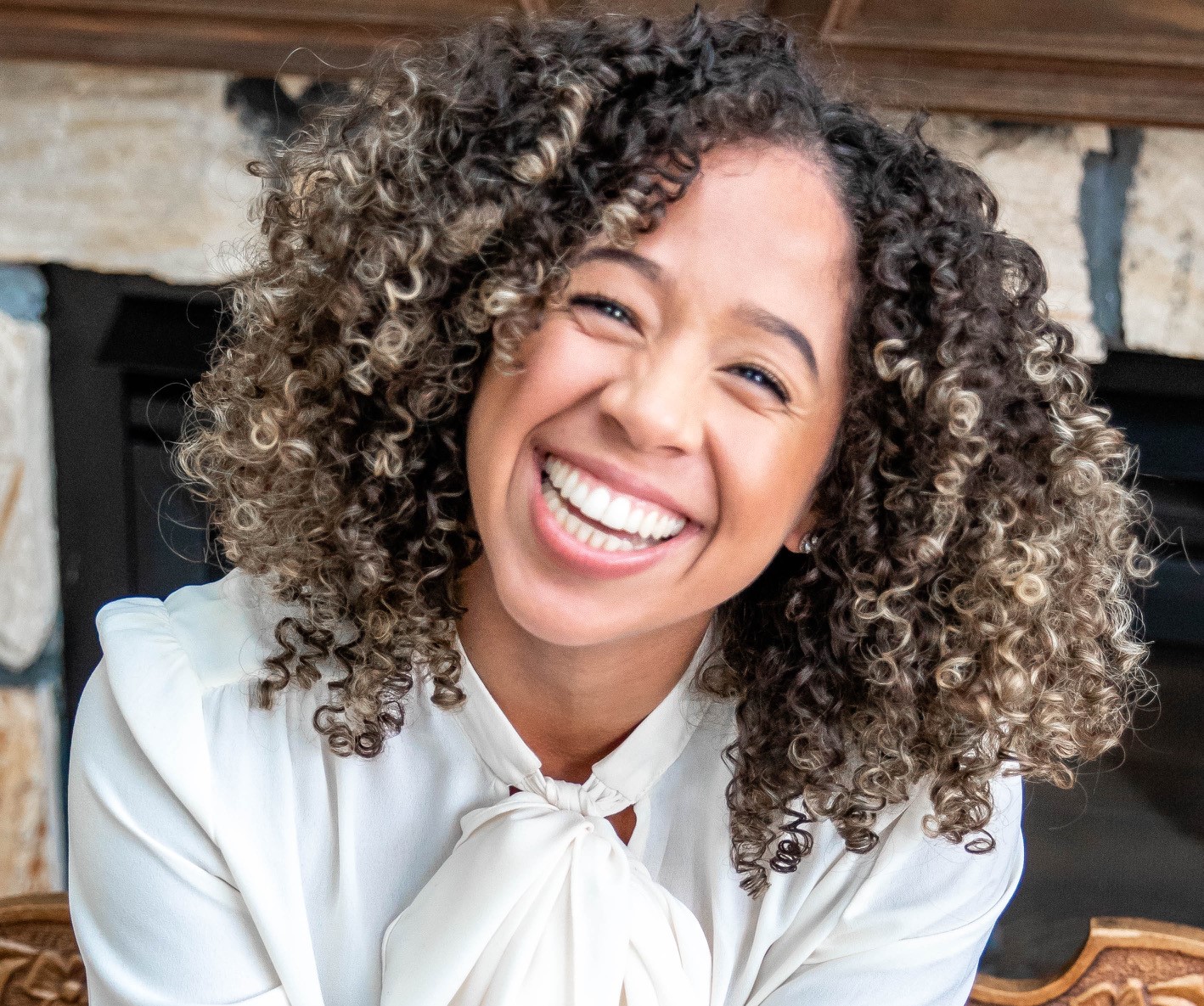 Douglas Lowell – Find a Cure Panel – Conversations
I am here with eczema advocate, Ashley Lora. Ashley, thanks for joining Conversations today.
Ashley Lora
Thanks for having me, Doug!
Douglas Lowell – Find a Cure Panel – Conversations
Many people know of eczema. It's very common. But they do not really KNOW eczema. They think of it as a rash or an itch. But what exactly is eczema . . . which if often called atopic dermatitis or AD.
Ashley Lora
I agree with you, many people don't really know what comes with eczema. Eczema is an irritation of the skin. It leaves the skin feeling thick, itchy, red, sometimes oozy and bloody. Often times, eczema or AD is caused by some type of irritant or allergen.
Douglas Lowell – Find a Cure Panel – Conversations
Yes. And there are many different degrees of severity. Can you speak to that?
Ashley Lora
Absolutely. The most common scale of AD is mild, moderate to severe AD. Depending on the flare up one is having, they will fall into one of these categories. Growing up, I fell into the moderate-to-severe AD category most of the time. Now, I'm on the mild side, which feels nice!
Douglas Lowell – Find a Cure Panel – Conversations
Tell Conversations about your own journey. When did your first get AD? How did you manage it? Finally able to get it under control?
Ashley Lora
I was first diagnosed with AD when I was a baby, around two years old. In the beginning of my life, there was no real management of the condition. If anything, AD managed me. It controlled what I can do, where I can go, what I can wear and so forth. It was the center of my life and honestly, it destroyed me both physically and mentally. Now, and for the past few years, I've really learned how to manage my eczema versus it manage me. I've learned to still live my life despite my flare ups. And work "around" it per se. I've learned to prepare for my flareups through different techniques, both physically and mentally to support me with managing my eczema. And so far it's been working!
Douglas Lowell – Find a Cure Panel – Conversations
Tell us more about your management. What is your strategy? Protocols that you follow?
Ashley Lora
I really hone in on practices like meditation, journaling, reading… doing things that make me feel joyful and at peace with myself. I've come to realize that when I am happy, my eczema doesn't exist (at least not mentally). I don't feel the itchiness or the anxiety that comes with it. When I'm happy and at peace, that's all I'm focused on. But when I am stressed out and unsure of what I'm doing or if I'm upset or angry, my eczema flares up right away. And when it does, I pull out what I call, my "resource bag". This tends to include techniques like, breathing… making sure that I'm present to what's happening (versus scratching uncontrollably), or wet wrapping, or taking a cool shower, etc. Things that bring me back to ease and peace.
Douglas Lowell – Find a Cure Panel – Conversations
It seems like your approach is focused on holistics. Do you use any meds? Any lotions? creams?
Ashley Lora
That's correct. Currently and thankfully, I am not using any physical medications and I haven't been since 2018. I am, however, using oils like jojoba oil and creams like Bodewell Super Cream to support me with my dry skin, especially since we're in the middle of winter here in NJ.
Douglas Lowell – Find a Cure Panel – Conversations
Do you feel like any one who is AD mild or moderate can employ this strategy? But if you're severe, you may need to get a script even if you use complimentary solutions?
Ashley Lora
Absolutely. I've been working and honing in on these strategies for about 5 years now and through other people's sharing, have seen it work for them. The strategies one uses will always depend on where they are at in the scale of AD. The holistic approach I use can be attached to complimentary solutions like medication to support them with the sustainability of managing their AD. I don't see it as either/or… I see the mental and physical strategies as working together to create the most effective results.
Douglas Lowell – Find a Cure Panel – Conversations
Makes sense. And there's ALWAYS a place for holistics. Some conditions demand use of prescriptions but skin conditions often (but not always controlled) for a roulette of complimentary solutions. You mention meditation to reduce anxiety but how important is diet to AD?
Ashley Lora
Diet is HUGE and I'm still learning how to fill up my body with the "right" nutrients. I've tried, juicing, intermittent fasting, and being a vegan and vegetarian, all to see what works best for me and my body. And honestly, I've seen great results from each practice. Till this day, I'll practice a little bit of everything just based on what my body is "telling" me. Reducing processed foods and adding more veggies and fruits to my life have been a game changer!
Douglas Lowell – Find a Cure Panel – Conversations
You've become an advocate for AD. Tell Conversations about your efforts there. How did you get involved? Decide to share you story and spirit?
Ashley Lora
It's funny because I never really intended to become a "skinfluencer". It just sort of happened. I began sharing my story in 2016 when there was rarely anyone sharing online. The most you would find at the time were people writing blogs about eczema, but never sharing it openly on Facebook or Instagram. So I began doing it because if I thought I was the only person in the world living with eczema, then I wondered how many other people thought the same thing. Sooner than I would have ever expected, I began getting messages from people I grew up with and strangers about how they, too, were living with eczema. It's like my sharing became a portal and opening for other people to share their stories.
Douglas Lowell – Find a Cure Panel – Conversations
What media are you on? I know you're on Instagram . . . where else can people find you? Please share the links.
Ashley Lora
Yes, instagram @ashleyannlora and my blogs can be found on Health Union -> https://atopicdermatitis.net/author/alora/
Douglas Lowell – Find a Cure Panel – Conversations
How many followers do you have Instagram? And you have a podcast?
Ashley Lora
I have a little over 3,200 followers. And no podcast just yet :)! I have been featured on other's people's podcast like @EczemaPodcast
Douglas Lowell – Find a Cure Panel – Conversations
Oh I thought some videos that you were doing? What are you goals for your site and being an "Eczema warrior"? Where do you want to go with this? Is there a map? A goal line?
Ashley Lora
I have created videos on Instagram on different topics to support my community. Overall, my goal with being an eczema warrior will always be to support my community by encouraging and empowering them to take action to better their health. That's it. I simply see myself as a voice and advocate for my community. I see myself in partnerships with companies and organizations in understanding OUR voice and OUR needs.
Douglas Lowell – Find a Cure Panel – Conversations
Can you tell me about partnerships . . . what have you down as a skinfluencer? Any specifics products that you zealously believe in?
Ashley Lora
I've done speaking engagements and worked with various companies including National Eczema Association, Dove, Health Union, LEO Pharma, Abbvie, etc. I've also been featured on the Dr. Phil show, again, just to help others better understand how AD effects us. I've also been a part of very cool projects on the backend that will hopefully change the way patients are diagnosed in the near future with AD.
Douglas Lowell – Find a Cure Panel – Conversations
That's powerful. What are you doing about diagnosis? Can you share more about your efforts there, Ashley?
Douglas Lowell – Find a Cure Panel – Conversations
Also, do you have a link to your Dr. Phil appearance?!
Ashley Lora
Well, currently, there aren't any systems in place to to measure how many people are being diagnosed with AD and how they feel every time they go to the doctors. So myself and a few other advocates were able to support an organization in creating this system. Although it's in the beginning stages, I feel like this will really impact how people are being diagnosed and will support in creating better treatment options for us in the near future.
Link to Dr. Phil https://www.drphil.com/videos/what-eczema-is-and-how-to-manage-it/
Douglas Lowell – Find a Cure Panel – Conversations
Is that organization in place or it is still in development?
Ashley Lora
An organization in place! As soon as I remember the name, I'll be more than happy to share!
International Dermatology Outcome Measures (IDEOM)
Douglas Lowell – Find a Cure Panel – Conversations
How can people access this site? Do you have a link?
Ashley Lora
https://dermoutcomes.org/
Douglas Lowell – Find a Cure Panel – Conversations
Thanks for sharing, Ashley.
I know you have a big following of people, especially women of color. Tell Conversations about the specific struggle of that community with AD and how important that is to your efforts.
Ashley Lora
Absolutely – growing up with eczema, as a person of color, was a struggle for a lack of a better word. I feel like there were no options or resources given to me. I was simply prescribed topical steroids over and over and over again. It wasn't until I was in my mid twenties, that I learned about what options other people were given to treat their eczema. I had never heard of salt baths or wet wraps growing up, so that was kind of a bummer for me. But I'm more appreciative of what I know now, so that I can share this information with my community. Growing up, I really thought I was the only person living with eczema during my childhood because I never saw anyone who looked like me, especially not another person of color. Even when I went to the doctor's office, ever pamphlet I saw or any image portrayed was of someone who was white with red patches. My patches don't show up necessarily red. Most of the time, they show up blueish and grayish.
Douglas Lowell – Find a Cure Panel – Conversations
Are there specific products that you recommend for women of color?
Ashley Lora
There aren't any in particular. I've really leaned on using oils instead of lotions and creams to help support my skin. As mentioned before, jojoba oil has been working for me for years now and I've done coconut oil before that. There's something about oil that has really supported me in getting that smooth and oily texture that I feel my skin is often lacking.
Douglas Lowell – Find a Cure Panel – Conversations
Makes sense.   How would you recap your emotional journey in this struggle with eczema?
Ashley Lora
Healing from eczema is a journey; it's not a destination. It has taken years of me doing therapeutic work and practicing holistic strategies to support me in bettering my eczema. We, as a community, do not have to suffer while living with eczema. Through acceptance, openness and committed action, I truly feel like we can change our perspective on how eczema impacts our lives.
Douglas Lowell – Find a Cure Panel – Conversations
Beautifully stated.
Thanks so much for visiting with Conversations, today. We really appreciate you sharing your spirit with us.
Ashley Lora
Thank YOU for having me! Always an honor and pleasure to share my story!